(no subject)
Issue 65 of Black Velvet is out now!
It's now on sale in the newsagents opposite Pulp in the Bullring.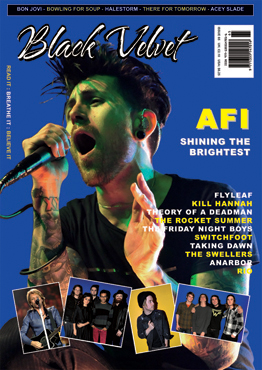 Interviews with AFI, Flyleaf, Kill Hannah, The Rocket Summer, Switchfoot, Taking Dawn, Anarbor, The Friday Night Boys, The Swellers, Rio & Theory Of A Deadman.
A 2 page Bon Jovi O2 Residency Tour Report/Round-Up
Tons of reviews and heaps more.
More info is at
http://www.blackvelvetmagazine.com
Comments {0}